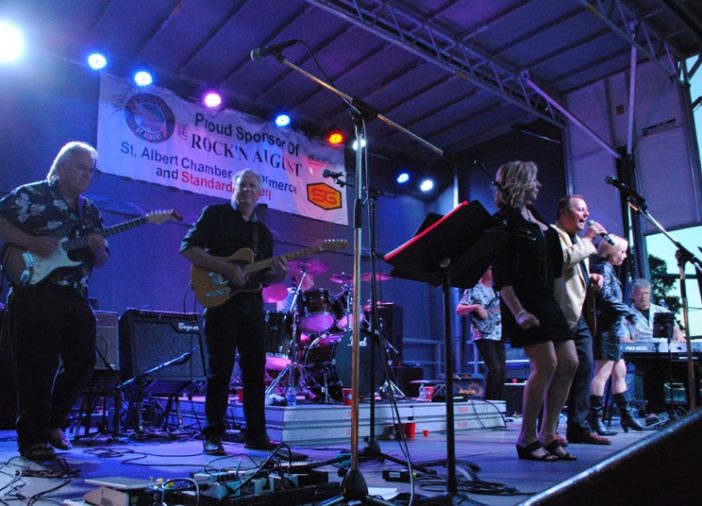 Dash Rip Rock is a booty-shakin' seven-piece classic rock band that brings together singer Fred Miller, vocalist Kara Jaxon-Dunn, drummer Des O'Kell, keyboardist Myles Jackson, bassist Mike Hill, guitarist Bob Morin and Michael Cearns does double duty as vocalist-guitarist.
Spring Fling is held annually at the St. Albert Community Hall. This successful fundraiser came into being as a birthday party. In the spring of 2015 Cearns and Miller both turned 60. As the wives made birthday plans for the landmark event, the two musicians suggested a dance. The community embraced an opportunity to get out and kick up its heels. It raised $4,000 from ticket sales. This year's sellout has already garnered another $4,000. An added auction ups the ante. For many in the community, it's an opportunity to step away from our freeze thaw cycle and reconnect with friends on Saturday, March 21 at the St. Albert Community Hall. "It's going to be an evening of fun. We're raising money for diabetes. It's a win win." said Cearns.
Presented and supported by the St. Albert Cosmopolitan Club as a fundraiser for diabetes and other local community programs. Hope to see you there in the spring of 2018.